Works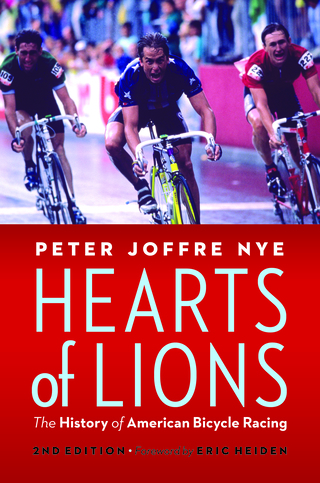 Hearts of Lions: The History of American Bicycle Racing, Second Edition
This second edition is based on personal interviews with more than 1,000 cyclists whose racing careers span from 1908 through the 2016 Rio Olympics, along with interviews with trainers, family members, and race promoters.
Included are stories about Joseph Magnani, the lone American from southern Illinois who rode on French and Italian pro teams against Coppi, Bartoli, and the rest of the boys in the band in road racing's 1930s-40s golden era; Lance Armstrong, whose rise in the mid-1990s was eclipsted in the doping that stills shadows over the sport; Kristin Armstrong, a three-time Olympic gold medalist who set new standards for women in cycling; Evelyn (Evie) Stevens, who chucked a Wall Street career in her mid-twenties to compete in two Olympics and win several worlds gold medals; and future president Donald Trump, who put his name on the international Tour de Trump.
University of Nebraska Press, release date May 2020
https://www.nebraskapress.unl.edu/university-of-nebraska-press/9781496219312/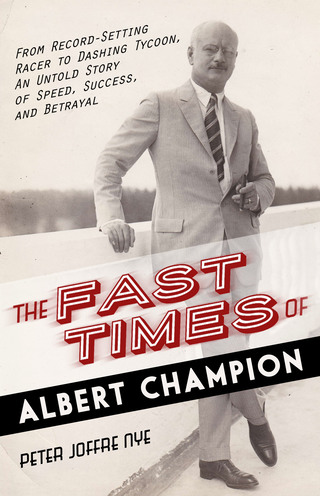 Although most Americans have heard of the two companies Albert Champion founded--ACDelco and Champion Spark Plug--few know much about the extravagant and flamboyant man behnd them. Born and bred in Paris, his life was defined by both speed and succes, setting world records on both sides of the Atlantic as a bicycle racer, motorcycle racer, care racer, and an inventor and manufacturer. 
Good-looking and a natty dresser, he was an incorrigible ladies' man, whose many dalliances wre fodder for newspapers. In the end, it was a love triangle that resulted in his death under mysterious circumstances.
Bill "Willy" Driscoll, one of the most highly decorated Naval Flight Officers of the last fifty years, has also achieved a an award-winning career in the highly competitive Southern California commercial real estate market, and is in national demand as a motivational speaker.
When the Black Sox scandal Rocked Major League Baseball and NFL franchises sold for $100 each, the biggest names in sports were bicycle racers. They were the ones who competed in America's greatest sports craze of the 1920s and 1930s: the Six-Day bicycle races. Riding on steeply banked indoor tracks in front of large crowds in Madison Square Garden, the Chicago Stadium, and other major venues, racers covered more than a thousand miles from early Monday morning until late Saturday night. 
The book's attractive large format and layout with vivid duotone photographs make this much more than merely a factual account of the sport: it captues a vital time in American popular culture.